Citywide drone detection refers to the use of technology to detect and locate drones and their pilots across an entire city or metropolitan area. This technology typically involves the deployment of a network of sensors that can detect Radio Frequency (RF) signals emitted by drones.
By detecting and tracking drones and their pilots across an entire city, law enforcement and security agencies can identify potential threats and take appropriate action to respond.
Citywide drone detection can also be used to enforce regulations on drone usage, such as no-fly zones around airports or other sensitive locations.
The Federal Aviation Administration (FAA) reports that almost two (2) million recreational and commercial drones are registered in the United States. Basic citywide drone detection with no ability to target critical locations can generate overwhelming amounts of data, leaving organizations to figure out how to extract actionable information that can be effectively used to make informed decisions.
National Drone Detection Through a Network of Remote ID Receivers
Remote Identification (Remote ID) is a system mandated by the FAA that requires drones to transmit identification and location information to surrounding parties, including authorities, other aircraft, and the general public. This system aims to enhance situational awareness and safety by providing real-time information about drone operations.
Originally, the FAA considered a Networked Remote ID (NRID) approach as they developed Remote ID for drones. NRID required drones to broadcast via network to a cloud-based system in real-time to provide a national view of drone activity.
Ultimately, the Remote ID rule published by the FAA in December 2020 required drones to broadcast identification information via RF to local Remote ID receivers.
Drone manufacturers were required to equip their drones to broadcast identification and location information as of December 2022. Drone pilots must equip older drones with broadcast modules by September 2023.
Remote ID receivers like AirWarden's networked in the cloud, provide that national view essential to incorporate drones into the National Airspace System (NAS).
Targeted Views
While Local law enforcement and Public Safety officials have a responsibility to protect their entire cities, they must focus on areas where potential drone damage can occur along with the probability damage may occur.
Sadly, schools, transportation hubs and public gathering areas top the list. School safety, transit authority and public safety officials can configure alerts when drones cross an alert ring into their specific area of interest. Officials can see drone location, serial number and altitude information.
National organizations can monitor their critical locations such as sports stadiums, power substations, or water resources on one screen through networked Remote ID Receivers. When a drone is detected at one location, the user receives an alert and can click to see the drone incursion in real-time.
Layered Approach Matched to Threat Risk
Sophisticated nefarious pilots will disable Remote ID broadcasts just like they disabled DJI Aeroscope broadcasts, so an additional detection method must be used to detect and locate non-broadcasting drones.
Carefully analyze your organization or city's drone threat levels through a lens of possibility and probability in the context of potential damage to develop a strategic plan to deploy more advanced sensors that can detect non-broadcasting and home-made kit drones.
Because public safety and security officials must "get it right" all the time against adversaries who must only find one tiny security crack to execute their criminal mission, the ability to quickly deploy mobile or temporary sensors can prevent adversaries from knowing and predicting security responses.
Sensors can be a valuable addition to citywide drone detection systems that use Remote ID receivers, as sensors can detect drones that are not broadcasting Remote ID signals.
These sensors can be deployed as fixed sensors at critical locations, temporarily for events and in emergency response vehicles, which can move around the city and cover areas that may not be covered by fixed or temporary sensors.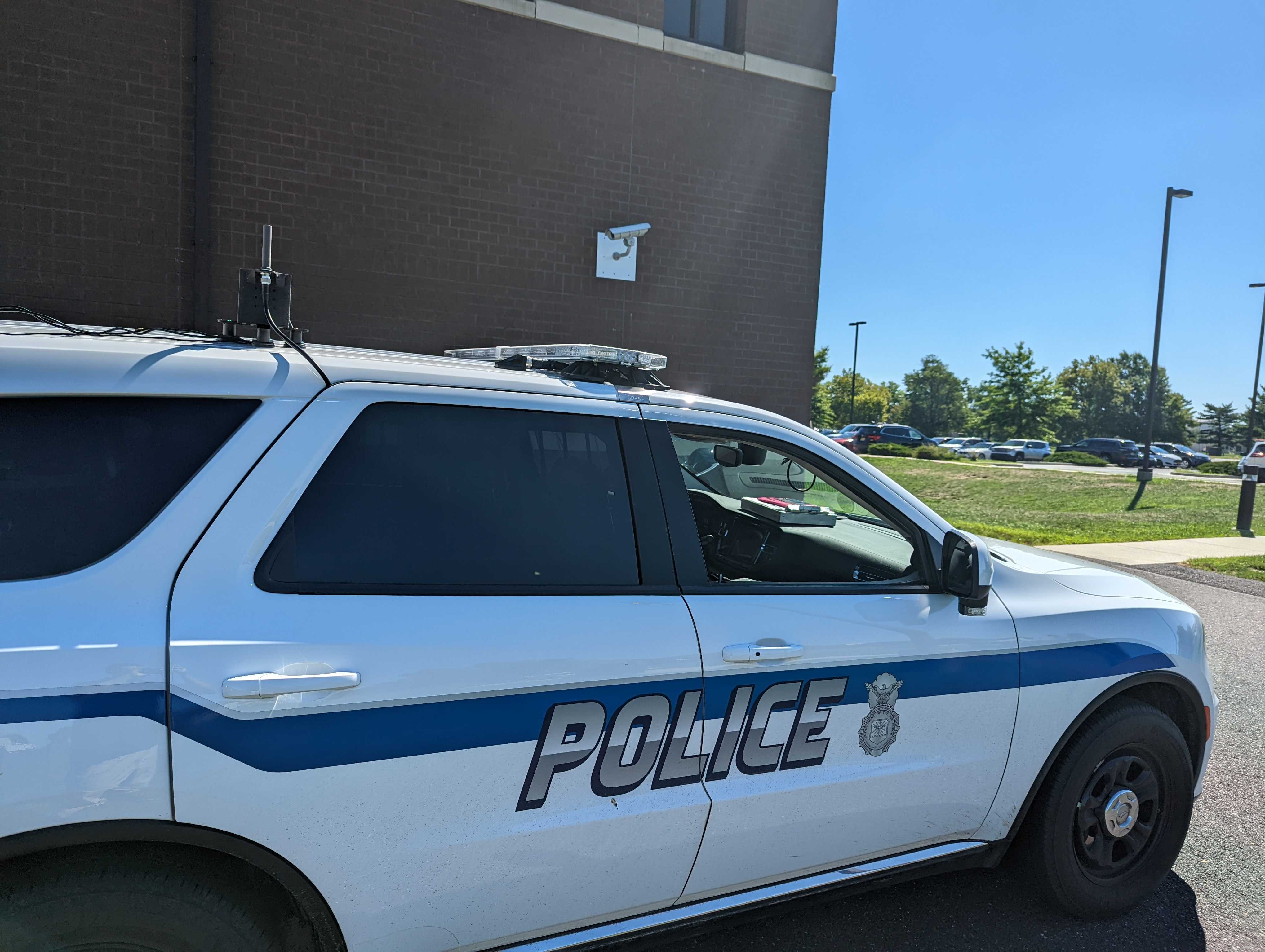 One way that these more advanced sensors can supplement and enhance citywide drone detection based on affordable Remote ID receivers is by providing additional data and context about drone activity in the city. For example, if a drone is detected by a spectrum sensing sensor but not by a Remote ID receiver, this may indicate that the drone is not complying with FAA regulations and may be a potential security threat. This information can be relayed to law enforcement agencies, who can investigate the situation and take appropriate action.
As you evaluate various citywide drone detection solutions on the market, be aware some are based on technology that only detects one drone manufacturer brand.
Summary: Reliable Drone Detection Starts with a Network of Quality Drone Detection Sensors
Because drones broadcast Remote ID information to local receivers, you cannot have citywide drone detection with no hardware.
You can procure drone detection services across a wide area without purchasing hardware, but it is still important to assess the hardware detection capability and coverage area.
Eventually, there may be enough sensors throughout urban areas to overcome the blind spots created by tall buildings and urban canyons.
In these early days, you should test and confirm your areas of concern do not reside in a blind spot. You should also evaluate the range and drone types that the system detects.
Citywide or regional drone detection solutions can create information overload so it's important to be able to select just your areas of interest to monitor for drone activity. Without the view limitations, people will be overwhelmed with drone detections of no interest.